EDMUS is a powerful, user-friendly database
for your Multiple Sclerosis patient records,
aimed at common medical practice
as well as medical and scientific studies.
EDMUS (now at version 5.5.1) is being developed
at the EDMUS Coordinating Center in Lyon, France.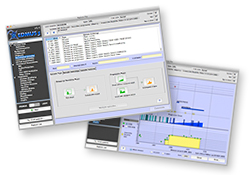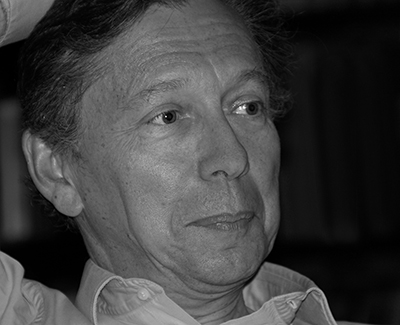 Dear colleagues, dear friends,
Professor Christian Confavreux passed away on Friday, September 20, 2013.
He had been courageously fighting against the disease for several years, and even more so in the last few months. He went peacefully, surrounded by his wife and children.
Beyond his outstanding intelligence and visionary mind, we, his team, his second family, will remember him as a true leader, a professional and above all a human model, who taught us to love patients and treat them. He has left us a tremendous scientific legacy and we will endeavour to continue his work.
The creation of the French Observatory for Multiple Sclerosis was for him a crowning professional achievement, the recognition of the huge work he had done for more than 30 years in order to federate the French and international neurology community in a common effort to better understand multiple sclerosis and to better treat patients. It is now our duty to make this project a success in his memory.
We already miss him dearly - and so do all the Lyon and French neurology and the international multiple sclerosis community.
Our thoughts at this difficult time are with his wife, who courageously supported him, his five children, his grandchildren and his entire family.
The funeral was held on September 26, 2013 in the Church of Saint Bruno des Chartreux in his home district of la Croix Rousse.
What's new?
2019-01-07 | EDMUS is no longer available for sale

The "classical" EDMUS software has reached the end of its development and will be replaced by the online EDMUS platform.
More details on this page.

2016-04-04 | EDMUS 5.5.1 is now available

The new version of EDMUS has been released. It restores the Clinical Assessment duplication button, and brings various fixes.
More details on this page.

2013-09-20 | Death of Pr. Christian Confavreux

It is with immense sadness that we have to announce the death of Pr. Christian Confavreux, which occurred on September 20, 2013.

2012-04-25 | ECTRIMS 2012 in Lyon

The ECTRIMS 2012 congress was held in Lyon from 10 to 13 October 2012.

2011-01-27 | French Observatory of Multiple Sclerosis

The project presented by the French Observatory of Multiple Sclerosis was selected among the Cohort projects of the "Investments for the Future" program.
More détails on this page.